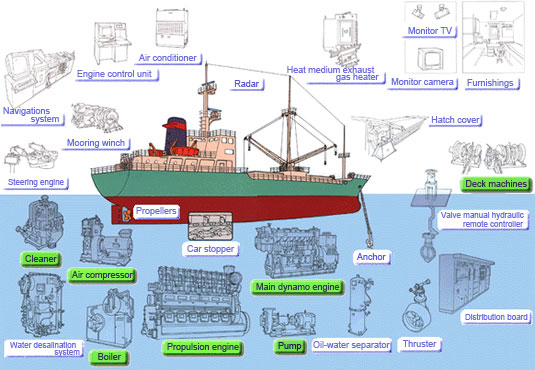 Automation(Ship Automation)
Our strengths and experiences with various technologies that can be offered to customers in Automation are
Ship Automation:
On a ship there are many parameters that needs to be controlled or monitored including: temperatures, pressure, level, viscosity, flow control, position of vessel, speed, torque control, voltage, current, machinery status (on/ off), and equipment status (open/ closed).
A modern automation and control system is a fully integrated systems covering many aspects of the ship operation that includes the propulsion plant operation, power management operation on the auxiliary engines, auxiliary machinery operation, cargo on-and-off-loading operation, navigation and administration of maintenance and purchasing of spares. Propulsion (Main Engine) and Power (Auxiliary Engines) Monitoring & Control
Auxiliary Machinery Monitoring and Control
Cargo & Ballast Monitoring & Control
Condition based monitoring
Splash marine provide services for following system.
Alarm Monitoring System
Tank Gauging System
Valve Remote System
Anti-Heeling System
Oily Water Separator
H2S Detection System
Propulsion Control System
Ballast Control System
Governor Controls
Reverse Osmosis System
Fresh Water System
Fuel Oil Purifier
Lub Oil Purifier
STP
Flood Alarm System
Steering Gear
Torsion Meter
Instrument Calibration
Quick Closing Valve
Alternator System